LA Shorts Fest
by Rowan Harrison
Martin Scorsese once said, "Now more than ever we need to talk to each other, to listen to each other and understand how we see the world, and cinema is the best medium for doing this." Films have always had this wonderful quality of bringing us the people, places, and events making up this so called thing…..life. No matter how diverse or foreign we can be, we all have a story to share and we all have something to communicate that allows us to grasp a better understanding of the world we live in while opening the visual doors of who we are as individuals.
With more then 170 films that cover a wide range of genre and unimaginable subject matter, the 11th annual LA Short Film Festival is a showcase for young and emerging filmmakers taking us down a labyrinth of innovative and inspiring short features. Held in the charming downtown area of Burbank, at the AMC Burbank Town Center 6, which is conveniently located off the wonderful free flowing interstate 5 and just so happens to be across the street from one of America's favorite hamburger havens, IN and Out, this two week event is a kaleidoscope of an ever expanding talent of cinematic artisans. With so many films and very little time I was able to sit through three programs which consisted of 5 or so shorts, and here is how they ran.
Tijuana Nada Mas
Director/Producer/Writer: Pividal Yolanda
Pividal straddles us down the US-Mexican border following the lives of two young Hispanic teenagers, who are desperately trying to make better lives for themselves. Trapped in the economic and sociological oppression we wander through the busy streets of Tijuana, the grid locked San Ysidro border, and points along the border that we seldom see. An intriguing documentary Tijuana Nada Mas reminds us of the everyday struggles that exist next to our immediate borders.
First
Director: Nick Sivakumaran
Writer: DB Woodside
http://www.firstthefilm.com/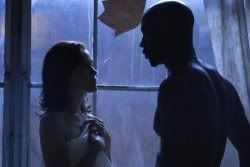 "You and me, we do the things we do because we believe it is in our nations best interest." This is a dark drama of a man who is caught between the lines of what is morally right and wrong and is also haunted by a love that binds him. Drenched in a dark palette of hues and contrasting values, First touches on issues of redemption, religion, and personal relationships as one man struggles with the fate of his would be assassin.
Two-Eleven
Director/Writer: Velvet Andrews Smith
Based on the true story of a notorious bank robber Blake Turner, this crime drama brings together two men who are on a collision course with destiny. Rich Summerfield is the lead detective who is on the elusive trails of the Rat Pack Bandit. Mostly shot in the beautiful downtown streets of Long Beach, CA, Two Eleven is nicely set up by the idyllic lives of two men, and quickly develops in a straight forward cat and mouse game.
The Golden Age
Director/Writer: Aaron Augenblick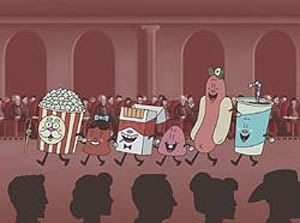 This is a series of incredibly witty and charming biographies or spoofs on the rise and fall of obscure nostalgic animated characters. Mr. Augenblick takes us through the whimsical lives of unforgettable cartoon characters such as Kongobot, Lancaster Loon, The Lobby Gang, Gaffy Gander, The Dredfuls and an assortment of others. Each character has their own special little story of how they captured the love of the world, and became the victims of their own success, yet rose through the depths of obscurity to forever be remembered for who they were. This is a wonderful multimedia collage poking fun at commercial characters and popular entertainment.
Auteur
Director: Kevin Abrams
Writer: Alex Simon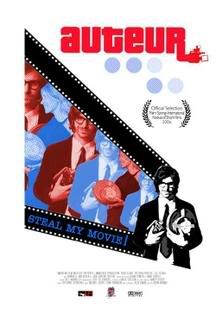 Speaking of comical satires, Auteur is the story of a man's obsession to promote and acquire the film industries support in promoting his new project. Filmmaker Eric Pelham is living in a world where no one understands the ideas of one mans destiny. He goes through all the absurd motions with film execs, his actress girlfriend and a movie director, only to find that he has no friends in the end, and his hopes and dreams of making it big in the movie business are succumb to brutal irony. Auteur is funny in its storytelling while making fun of its own idea.
Cracked Eggs
Director: Eric Loren
Writer: Steve Jones
Intense drama, bizarre drug hallucinations, a comatose murmuring wife and a dead body make up for this bizarre short feature from England. Two men drag a dead body out of an apartment building and kindly dispose of it. Back at John's apartment, John proceeds to recant the story of how he killed the old geezer; meanwhile John's friend is in hysterics about getting caught by the authorities. Everything begins to escalate in this grainy dark film, even the stoic wife has her moment of dramatic uprising sending John into the darkness of the night in his underwear.
Hikeaway
Director/Writer: Yoshi Atsumi
http://www.hikeawaymovie.com/
Hikeaway is one of those low key solemn dramas about a pick pocket and a lost young runaway, Tom, a parolee, finds himself settling down for a hearty breakfast in a small mountainside café. A young kid straggles into the café. Feeling sympathetic, Tom goes to the aid of the runaway, unaware that in many ways he is saving himself. Hideaway is a story of two individuals who are running away from different things in life yet find trust in one another.
Hollywood's Heart
Director/Writer: Andreas Wigand
http://www.hollywoodsheart.com/
What happens when two guys try to sell their movie script to a Hollywood executive only to get rejected? In Tarantino fashion they riddle the executive in a hail of gunfire, and that is the scenario in Hollywood's Heart. However, as dramatic as that seems, there are a series funny events and odd characters that makes this 12 minute Tarantino/Lynchian style film rather amusing.
Who's Gonna Drive
Director: Adam Libarkin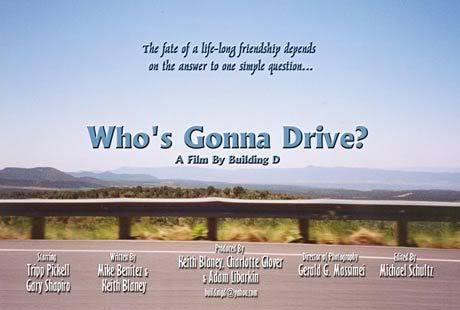 The question and validity of one's friendship is carried out in a weird and twisted manner over dinner and pie. Who's Gonna Drive embarks on the search for one man's true friend by creating a hypothetical situation and seeing the immediate response. Allot can happen in eight dramatic animated moments, years of friendship can quickly evaporate as fast as a serving of coconut cream pie.
The Rains of Fear
Director: Tanya Tillet
Writer: Damo Joe Harmon
In this disturbing dark violent piece from England, the ill fated destiny of one man is laid to rest in a violent emotional outburst. Living in a precarious economic situation a fighter seeks forgiveness for the wages of his carnage and is haunted by a ghost that did no wrong. The Rains of Fear has an interesting contrast of character, from a controlling abusive husband to the nurturing caring nature of a mother.
When He Came Home
Director/Writer: Curtis David Sackett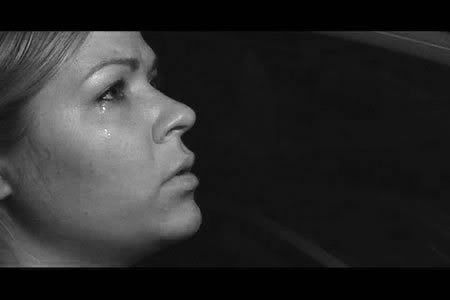 A melancholy personal confession of one wife's ordeal of her husbands return from Iraq is the subject manner in When He Came Home. Through vignettes of a love that used to be, a wife paints a painful picture of a husband that is now a completely different person. This is another painful chapter in the Iraq war that brings heartache and pain to the innocent for the pursuit of freedom and democracy.
Parthenabe
Director/Writer: Alexandra Fisher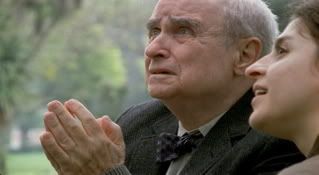 Exquisite cinematography and wonderful still-life photography make up the opening sequences to this touching and sentimental piece by Fisher. Parthenabe is a lonely humble caring nurse who cares for an elderly man, but her day-to-day routine is sadly curtailed when she is succumbed to illness. With many moments of quiet solitude between caretaker and patient, Parthenabe is a placid homage to the sick and elderly.
Blood Ties
Director/Writer: Sean Delgado
Laden with cultish overtones and an Oedipus prophecy this dark macabre piece tells the story of one couples grave decision to change the future by taking care of the present. Appropriately shot in a castle mansion style home, this is a bizarre eerie trip into the shadowy world of the occult, a suitable decadent piece for the late night movie macabre.
Magnolias in Spring
Director/Writer: Tiffany Rocquemore Delorme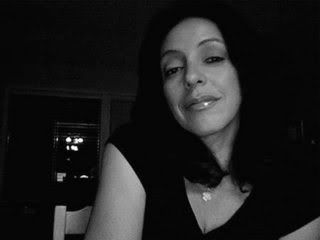 Relying on a multicultural backdrop this romantic narrative tells the story of the lovely seductress Magnolia. Magnolia is a woman who doesn't leave all the memories behind, and embraces the past more than the future. The memories of this charming and romantic French/Creole woman and the loves of her life are visually retold through the poetic narrative of her niece.
Crosswalk
Director/Writer: Shinn Inkee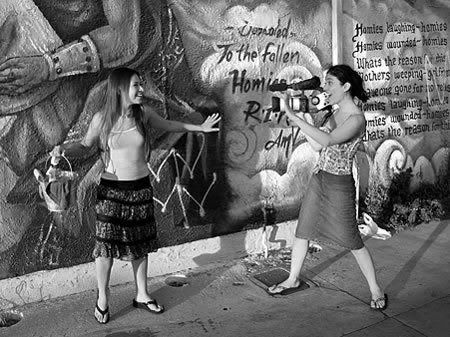 One man's faith in God is darkly challenged by a troubled youth whose life revolves in a darkly lit apartment and an ailing suffering father. With a cleaver and artistic opening, Shinn Inkee tackles the issues of religion, the relevancy of God's will in the lives of the suffering and the testing of a preacher's belief in God. Crosswalk relies on timeless contemplative issues that affects the beliefs of the secular and non-secular masses.
My Dog Chloe
Director/Writer: Braddon Mendelsohn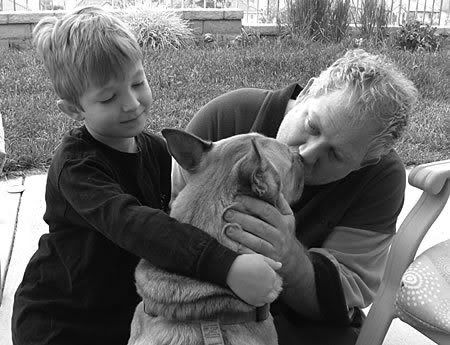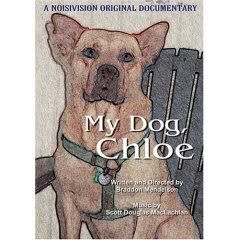 In one of the most heartfelt and emotional pieces of the afternoon, My Dog Chloe deals with the passing of a man's beloved friend Chloe. Shot days after Mendelsohn was forced to put his ailing dog to sleep, we get the potent raw emotions, draped in personal testimony and memorable photographic stills. We immediately feel the loss of Chloe and are reminded of the strong emotional bonds between pet owners and their pets.
Whether it be a thesis for graduate school, the beginnings of a feature film or personal family experiences these films along with the others are personal experiences or shared stories relevant to the world we live in. These are artistic endeavors visually communicating the tangible and intangible nature of who we are. Thanks to all the film makers for making this Sunday afternoon a shimmering and inspiring journey through the creative world of cinematic expression.